About Sunnybrae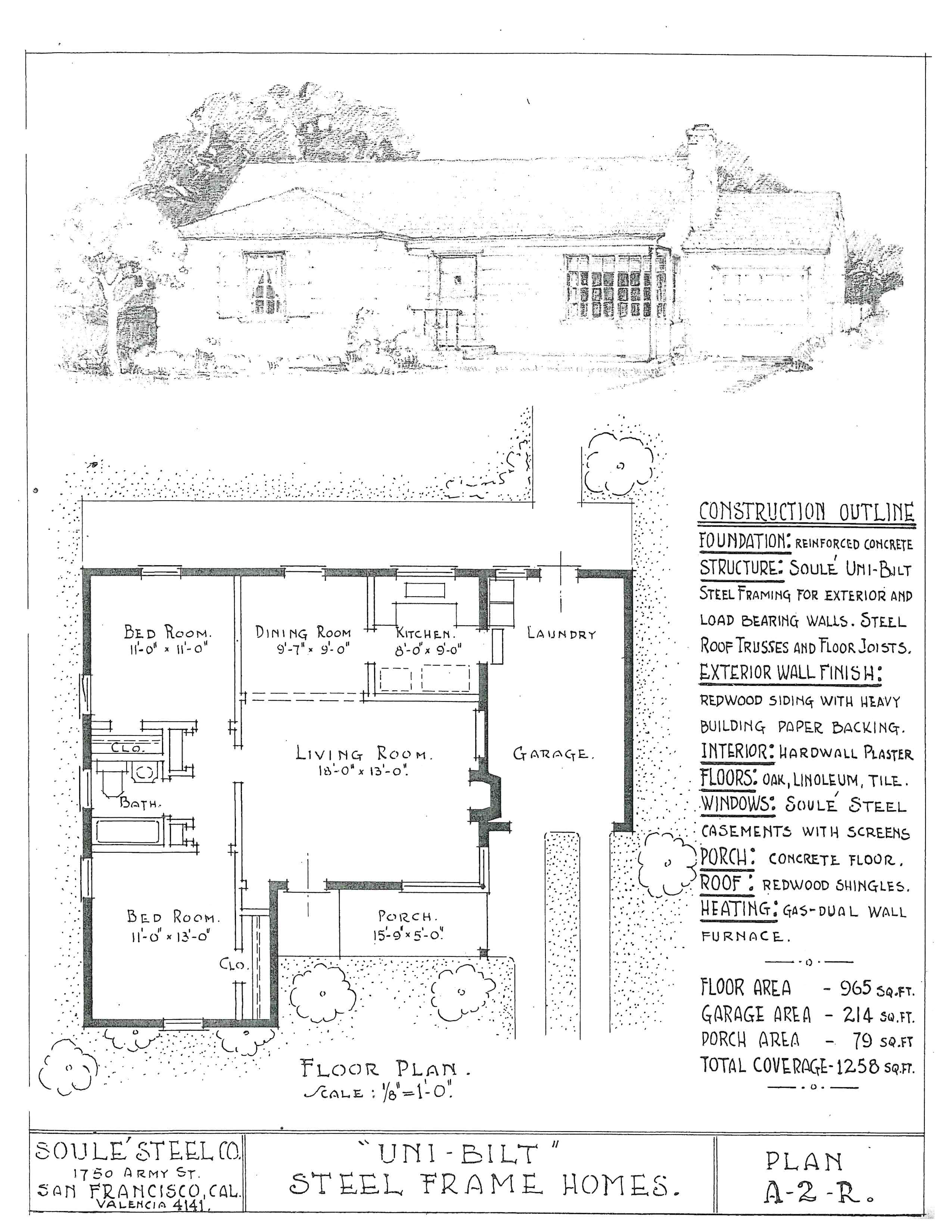 Sunnybrae, San Mateo, California's largest, low-cost tract housing development in 1939 was introduced to the area through American Homes, Inc., a subsidiary of G. W. Williams Co. Occupying 145 acres, this planned community of 700 homes was set in motion to provide a supply of homes to meet the demand for new, modern, low-cost homes.
We are most optimistic and confident concerning the future outlook and growth of San Mateo, and we sincerely believe Sunnybrae will be the fastest selling sub-division in this price field, said G. W. Williams Co. founder George Williams.
Sunnybrae was developed as a model community with its own school and shopping center, railroad station, highway access, apartment house and duplex district. The location was perfect and convenient to the future residents. Today, according to Neighborhood Guides, The Sunnybrae neighborhood is an iconic district with its parks and classic architecture that epitomizes mid-peninsula life, and the marine climate of the Bay Area.
One of the features that sets Sunnybrae apart from other developments is the grid pattern for its streets. Laid out by FHA Land Planning Consultants, Sunnybrae is composed of long blocks and winding streets designed to slow traffic and minimize accidents, thus making the area safer for children. Even the main artery, Sunnybrae Boulevard, cuts through the development at a diagonal uniting instead of dividing the neighborhood. Sprinkled with parks, charming homes and a local elementary school, the total effect is the creation of an appealing and nostalgic neighborhood.
The first phase of the development began in 1939. This included 11 homes priced from $4,800 and up. These attractive and well-designed homes were planned by John Knox Ballantine, Jr., a well-known architect from the East Bay. George learned early on to hire good architects to ensure the success of his projects. Of the 11 homes, five were of wood frame construction and six were the new Soule "Unibilt" steel frame homes. In 1911, in response to the damage done by the 1906 San Francisco earthquake, local civil engineer Edward Soulé started a steel rebar business to help make new buildings stronger. His "Unibilt" steel frame homes were modern and appealing to George's vision for Sunnybrae.
Although Williams & Burrows, a sister company to G. W. Williams Co., which was formed in 1944, built a majority of the Sunnybrae homes, earlier phases of the development were opened up to select builders, including Joseph Eichler. Joseph, like his contemporary George, also used well-known architects to produce designs similar to those of Frank Lloyd Wright, but more affordable for middle-class Americans. These particular homes, now known as "Eichlers," were coined California Modern at the time. Unlike the traditional homes of his time, Joseph used skylights and other features to create airy spaces and "bring the outdoors inside." Today, Eichlers are much sought after, and the Sunnybrae Eichlers, of which 232 are still standing, are smaller and more affordable than Joseph's later developments.
Sunnybrae's enduring success as a thriving community is testament to George's vision "to create a beautiful, restricted, residential park, a little city within itself, thus being protected in the future against any and all outside encroachments upon its beauty, privacy and any possible depreciation of property values."